Info
Reyyan is the granddaughter of Sadoglu Family, one the strongest families in Midyat. Although her father Hazar and her uncle Cihan are important figures in the grand family, the real leader is her grandfather, Nasuh. Nasuh has been mistreating Reyyan, he was always more considerate of her cousin Yaren. The reason of it is that Reyyan is not his biological granddaughter. Being unaware of this fact, Reyyan, goes riding and when Miran's car approaches, the horse gets scared so Reyyan falls down. Miran falls in love with Reyyan and he would like to marry her. This news enables Yaren to take revenge on Reyyan since she takes away Yaren's beloved one. After marriage takes place, Miran and Reyyan go to their mansion to begin their new life, however, Miran ends the relationship after spending the first night with Reyyan. The reason behind is that Reyyan's father had killed Miran's mother and father many years ago so Miran was brought up by his grandmother to take revenge for the deaths. Over time, the secrets will be revealed while Reyyan and Miran will try to appreciate their love despite all obstacles.
Crew
| Production | Producer | |
| --- | --- | --- |
| Mia Yapım | Banu Akdeniz | |
| | | |
| Scenario | Director | |
| Eda Tezcan | Cem Karcı | |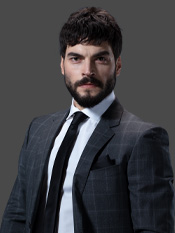 Miran Aslanbey
Akın Akınözü
I Miran Aslanbey. Half of my heart is love, half of it revenge. I didn't know how to love because of the hatred inside me. Like I didn't know that one day I could fall in love too.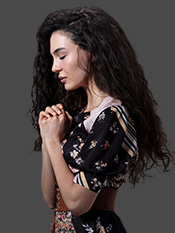 Reyyan Şadoğlu
Ebru Şahin
I believe in miracles, butterflies and love. But whenever I dream, a hand ruins it all. To dream or to be free is forbidden in this mansion. I, Reyyan Sadoglu. I am the fairy princess behind the mountain, captured by an evil giant. And one day I'm going to start telling my own story.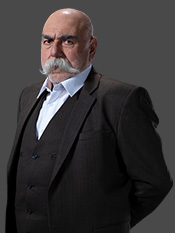 Nasuh Şadoğlu
Macit Sonkan
My fathers used to say "A bride should behave herself if not, her family gets embarrassed. I am Nasuh Sadoglu. I'm the leader of Sadoglu Family. I swear to God, I punish anyone including my family if they damage my bloodline. If they bring dirt on my name, they can't be on my side.
Azize Aslanbey
Ayda Aksel
The revenge never gets old even it takes time. I hope those who make my revenge alive will live so that they'll experience the pain I had. I'm Azize Aslanbey. I won't die before taking revenge.
Hazar Şadoğlu
Serhat Tutumluer
All I could think about was my family. I didn't have any problem with anyone else. Suffering makes us stronger, and my heart has became a rock because of that.
Sultan Aslanbey
Gülçin Santırcıoğlu
I, Sultan Aslanbey. My mother named me Sultan, to rule the world like in fairy tales. One day I'll sit my throne and rule the world. Even if I die, my soul will live in my daughter.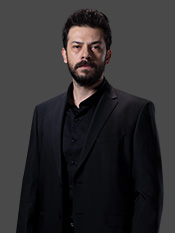 Azat Şadoğlu
Tansu Taşanlar
I am Azat Sadoglu. I am the one who is desperately in love with his uncle's daughter. I couldn't say it. Ever. I've always been silent but spoke at the wrong time. I couldn't even manage to die.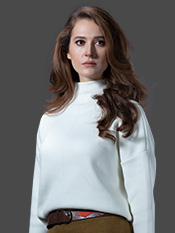 Gönül Aslanbey
Oya Unustası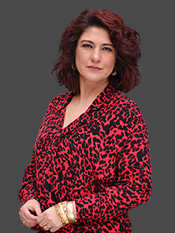 Handan Şadoğlu
Gülçin Hatıhan
I am Handan Sadoglu. Both my father and father in law are masters. I gave this family a son. Sadoglu bloodline will continue with my son. This family doensn't deserve me. I crush anyone who is on my way, I don't even care about it.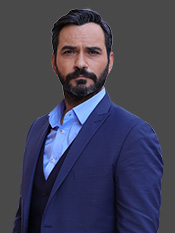 Cihan Şadoğlu
Serdar Özer
I am Cihan, son of Nasuh, brother of Hazar. Even my name is Cihan, I'm not able to rule my own mansion. I am left behind my father and my brother. But it will change. I know, it's about to happen. And that day, they will call me master Cihan. Master Cihan from Sadoglu family.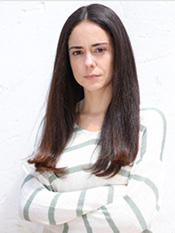 Elif Aslanbey
Duygu Yetiş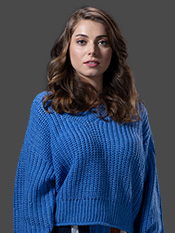 Yaren Şadoğlu
İlay Erkök
I, Yaren. I am the main daughter of this family, my grandfather's favourite. I learned from my mother how to draw your own destiny and how to overcome the difficulties. If I have a problem, I solve it on my own, right away.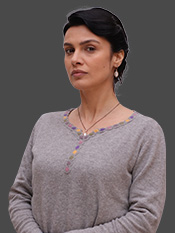 Zehra Şadoğlu
Feride Çetin
I'm Zehra Sadoglu. I've never had dreams of being rich. I just don't aspire to such things. I wanted peace. Although it took time I found the happiness finally. God gave me one husband and two daughters. I'm happy yet a bit worried. What if this happiness comes to an end one day?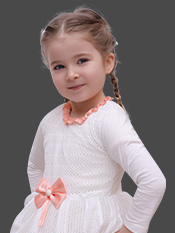 Gül Şadoğlu
Ebrar Demirbilek
My name is Gul. I am the youngest of the Sadoglu family. My grandfather gave his mother's name to me so that everybody calls me lady Gul. I'm going to be a princess when I grow up. I am my mother's precious and father's only. My mother, father, sister, grandfather and brother Azat are my favourites in the world. And the toys and balloons. Especially red ones.